who i work with
---
Women/x that are ready to reconnect and reclaim personal joy and purpose, but don't know where to start.
how can I help?
---
I teach women/x how to get out of their head, to lead with more intuition and purpose.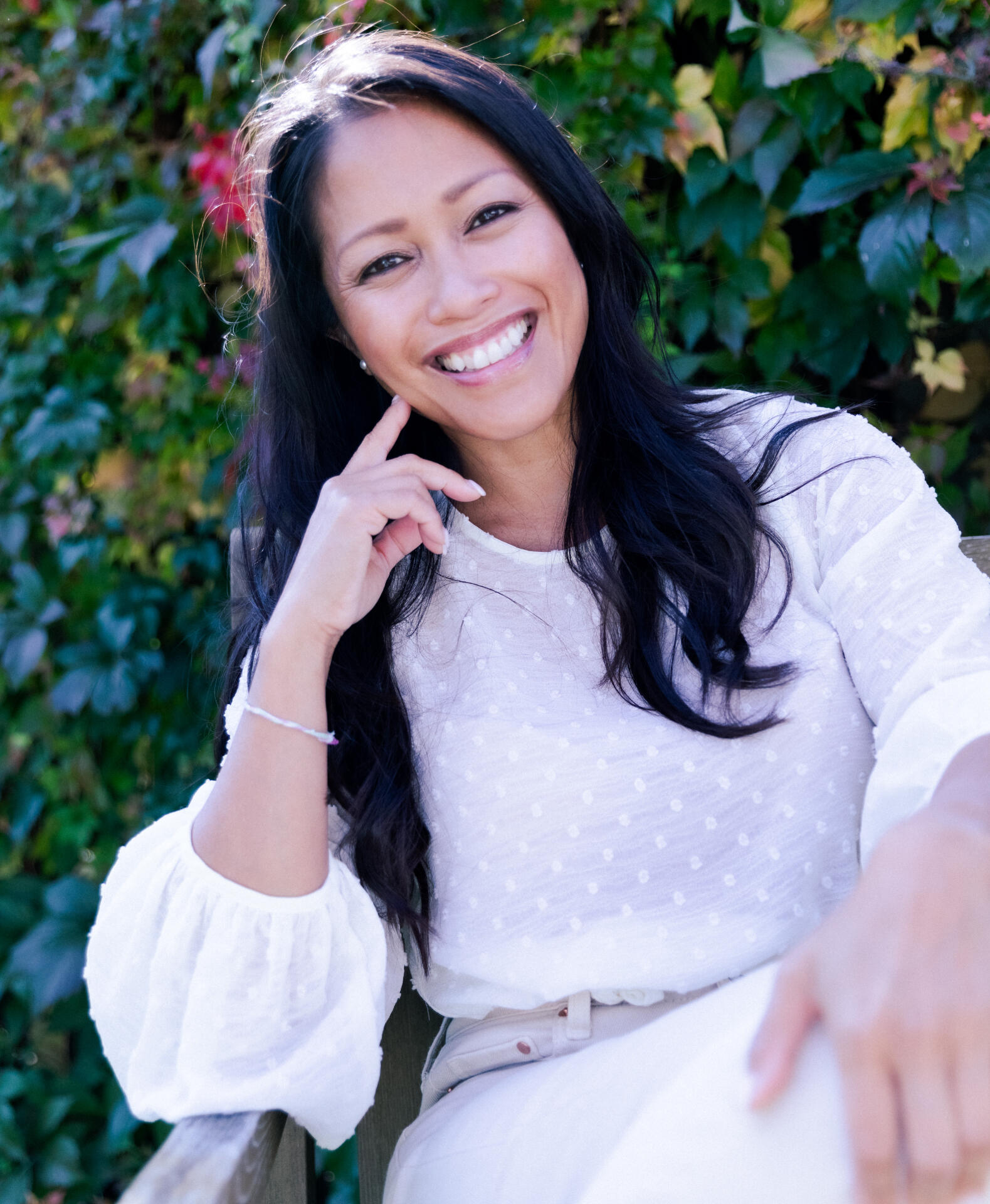 Hi! I'm Desiree!
I'm a Holistic Life Coach for parents and entrepreneurs. My titles include (but are not limited to): Certified Spiritual Life and Purpose Coach, Human Design Teacher, Decolonizing Mama, Community Organizer, … and Forever Learner.
---
My passion (and gift) that I am most grateful for is my ability to help people connect to others, and most importantly, themselves in more meaningful ways.
ways to work with me
---
I offer personalized Coaching designed to help you reclaim your POWER, JOY and FREEDOM.
---
For individuals, families, couples and teams that want to understand themselves and their relationships better.
---
A mix of Business Therapy +
Spiritual and Dharma coaching +
Human Design + Sound boarding +
Idea generation + Strategy +
Support + Accountability.
---
For women/x ready to reconnect to their deeper WHY.
4 month program.
---
community events + workshops
---
---
---
Introduction to Human Design
Human Design for Business
---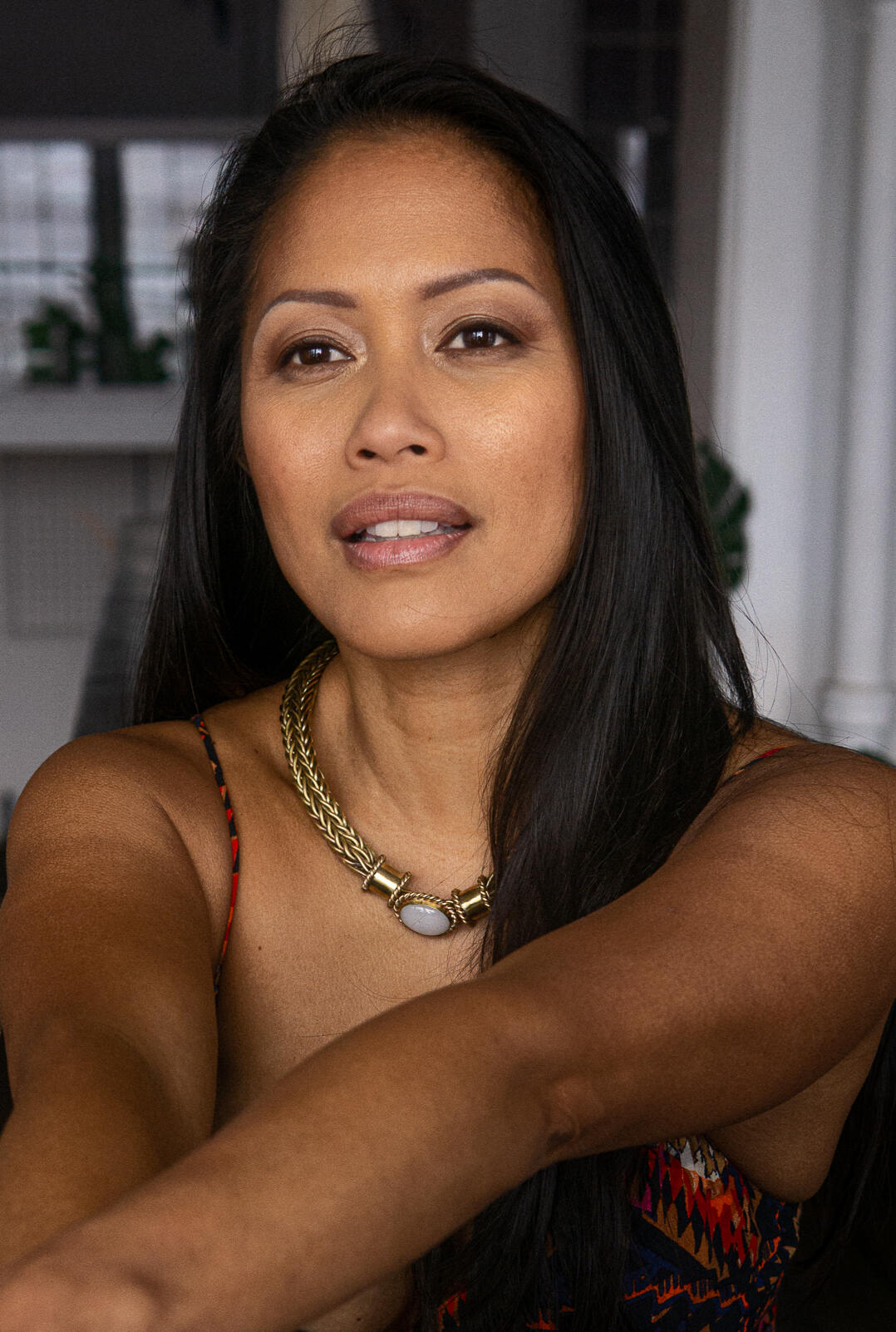 more about me
---
Born and based in Tiohtià:ke, colonially known as Montreal, with roots in Cebu Philippines, I combine all my different areas of experience and knowledge to create and develop communities where people (especially BIPOC women/x) can remember and reclaim who they are, discover and embody their Dharma, and feel safe and supported to find and take their place in the world.I would love to support you on your path to reclaiming your personal joy and power and creating more meaningful human connections.My personal journey began young. As the daughter of immigrant parents, I was expected to work hard, keep my head down, and be a good Catholic girl. I learned quickly how to people-please, and I moved through my 20s checking off the boxes: University degree, marriage, successful business, have a family. I had all the fixings of a shiny, perfect, aspirational life, but I struggled deeply with low self-worth, insecurity, and self-doubt.
---
Ultimately, my background and experience working in marketing helped me reach and connect with the right people when I co-founded Les Lilas Society and Centre Kapwa . I have now spent the last 6 years holding space for thousands of women/x, helping them feel seen, heard, and more connected to their loved ones and themselves.
These days, you can find me attending soulful retreats, workshops, and classes to deepen my own practice and stay inspired to keep creating compassionate communities that can help people reclaim and remember who they are. In my spare time, you'll find me talking to trees with my daughter at the park.
---
Ultimately, the passion (and gift) that I am most grateful for is my ability to help people connect to others, and most importantly, themselves in more meaningful ways. My own need for authentic, sometimes messy, but always profound human connection has led me to this moment. And if you stumbled upon this page, chances are that's exactly what you're searching for too.Don't be shy to reach out when you feel ready to start your journey towards self-reclamation. Whatever your reasons for being here, I'm so happy you found me, and I am so excited to discover your unique talents, abilities, and gifts.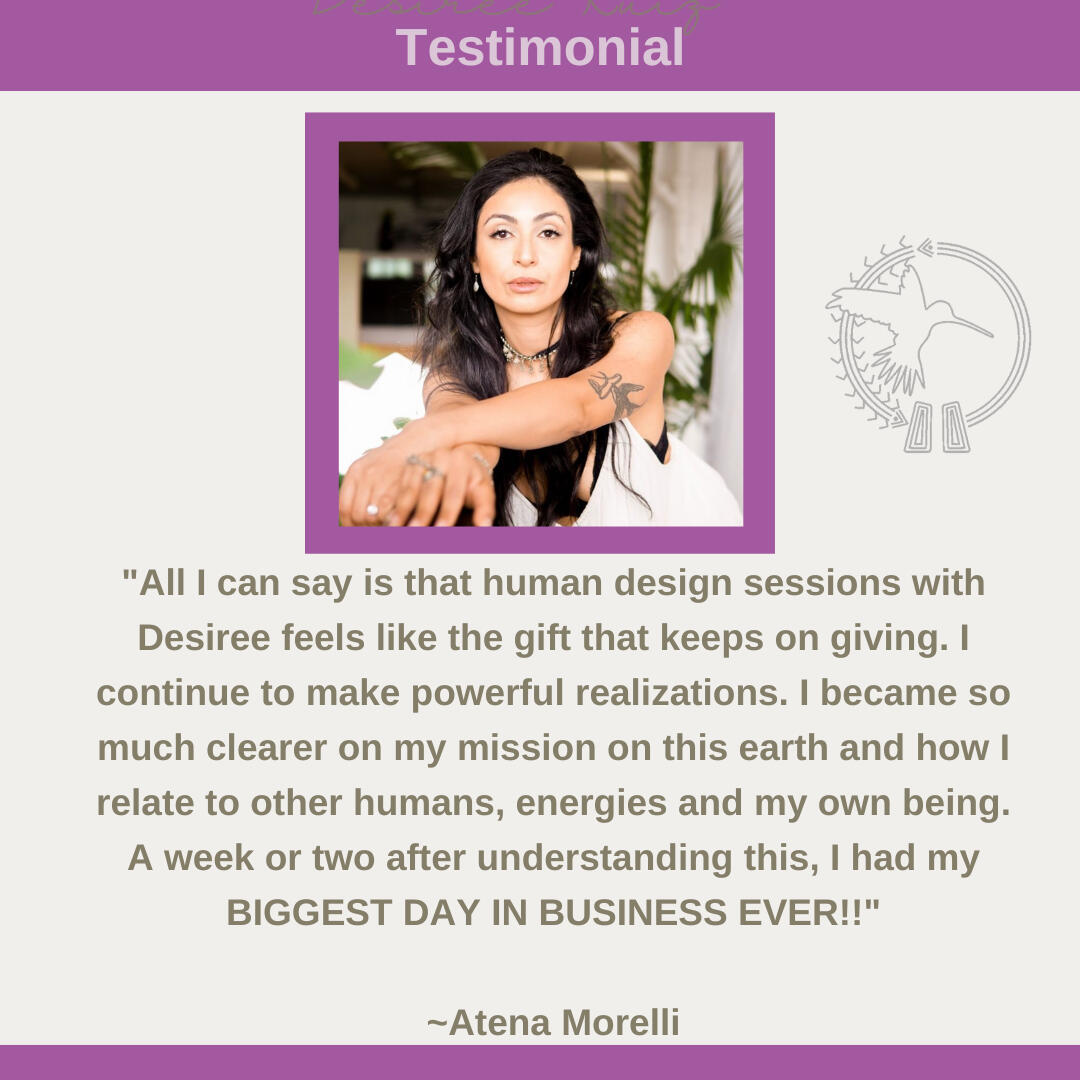 "When we heal ourselves, we also heal our ancestors, our grandmothers, our grandfathers, and our children."
~ Grandmother Rita Blumenstein
My human design reading with Desiree was exactly what I needed to not only get to know myself better but also allowed me to have a better insight on how I can show up in my life. Desire explanation created so many "AHA moments", excitement and relief, it allowed me to gain clarity about my life and my purpose.It brought to my awareness parts of me that i didn't understand prior to my reading. After the reading i felt like I had a better understanding of myself on a deeper level and I walked away feeling like I could finally forgive myself for how I was acting and reacting in the world as now I know how I am designed.Desiree is AMAZINGGG! Thank you for really seeing me :)
Neda Raha
"i've been aware of my human design for a couple of years (on apps, reading all the free things and the youtube) but when i plunged into my unique chart with Desiree, it easily became a life changing moment. Through our HD sessions, i became so much clearer on my mission on this earth and how i relate to other humans, energies and my own being. this directly continues to positively impact my day to day life and business. an example is how i've understood is my natural way to make decisions. knowing this with certainty, i have made quicker decisions without second guessing myself. about a week or two of understanding this, i had my biggest day in business ever! all i can say, is that my sessions with Desiree feels like the gift that keeps on giving. i continue to make powerful realizations. i am so grateful to have made this investment, it is soul soothing! thank you Desiree for the magic you bring into this world ! much love, Atena"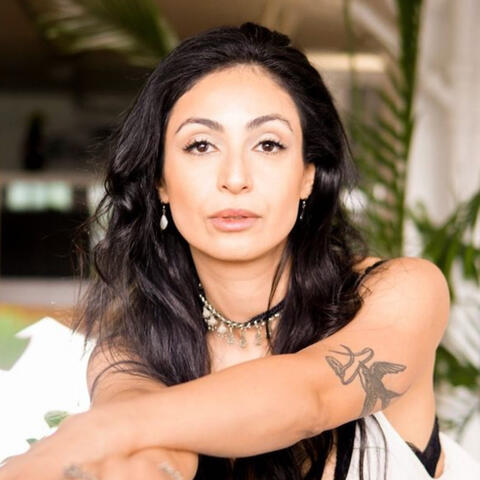 Atena Morelli
Hypnotherapist | Coach | Writer
"Desiree is the person that gave me the support I needed to break free from my negative thoughts and helped me get to my next step ."
Oriana, Canada
"Desiree did a Human Design reading for me. I was skeptical at first if I am to be honest, but was absolutely blown away by the result! Not only has it clarified so much, but it gave me the clarity and direction I was looking for - which is where to focus my time and energy in the new year. Thank you Des!"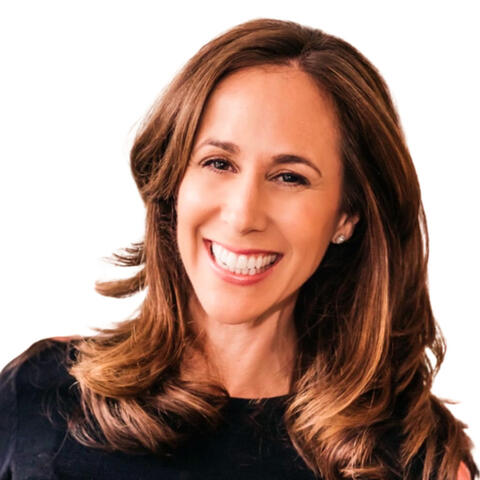 Erica Diamond
Certified Life Coach, Yoga & Meditation Teacher, Global TV Correspondent, Bliss Essential Founder, Professional Speaker, Host of The Erica Diamond Podcast, Busy To Bliss Course Creator, Author
"My Human Design reading with Desiree was a massive permission slip to be more discerning of my energy. I learnt tips on how to come back to myself and use my energy wisely. Also learning how I generate my own energy, and what lights me up and brings me forward, was phenomenal!! I can't wait to implement that in my life so I can really live BIG!"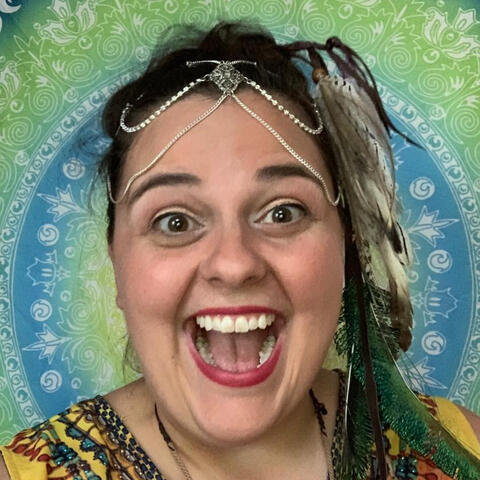 Rachelle Luv Raku, Australia
Spirituality Coach
"Desiree pushes you outside of your comfort zone in a challenging yet loving way, and leaves you with tools, resources, ideas and connections that will help you and your projects thrive. "
Maki, Canada
I had a beautiful Human Design session with Desiree. She opened my thoughts to things I didn't think were possible to heal. I was looking for ways, tools and resources to improve challenging areas of my life. Of course, she went beyond my expectations and offered so much clarity on myself and on motherhood. I'm so appreciative and grateful for this session with Desiree.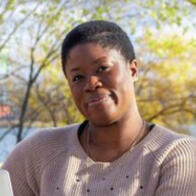 Géraldine Jippé
Business Coach, Digital Expert and Mom
"Desiree has the gift of creating conversations that I personally feel bring out the best in me and help me see things in a different light."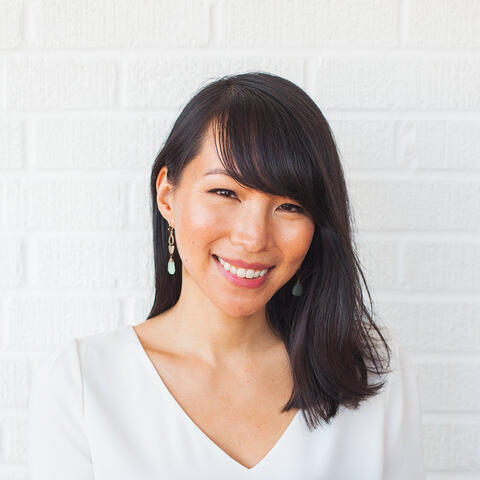 Julie Doan
Pharmacist and Health/Life Coach
"Some people have a knack for human connection and are the "connectors" in their respective circles and beyond. Desiree is one of those people. I met Desiree during an event organized by Les Lilas and her warm and bubbly personality instantaneously won me over! I knew I wanted to stay in touch with her but little did I know how instrumental she would be for my current business. After reconnecting to catch up, I casually spoke to her about my new boutique consulting firm I started, and she naturally started brainstorming ideas with me as to where I could take my business, how to take advantage of my life as a mom with 2 young children, etc... From this casual conversation came an idea that will definitely be a success. I cannot thank her enough for her instinct, her flair and her generosity. Thank you Desiree!"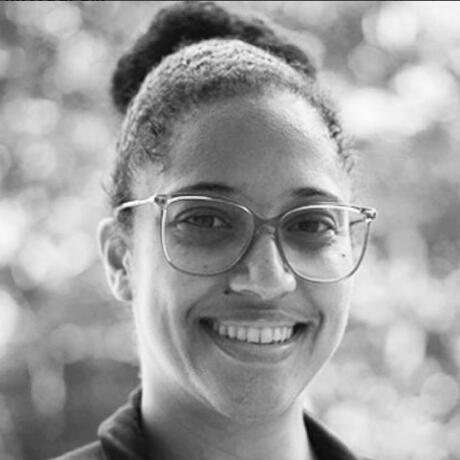 Julie Savaria
Founder of JEDI Kids | Equity Facilitator & Consultant
My human design reading with Desiree was super enlightening. She explained everything in a calm & easy to digest way. Listening and learning about our inner workings can be daunting at times, but Desiree truly created a safe space that I felt super comfortable in! Her reading encouraged me to experiment with my creativity & become more aware of what is energizing me vs draining me. Highly recommend!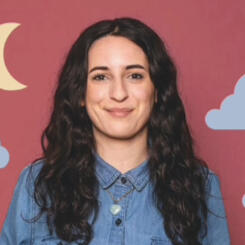 Skye Marok
Cosmic Vocational Coach
Doing a Human Design reading with Desiree was such a delightful experience and gift to myself. Her devoted, loving and gentle approach allowed me to reconnect with the true color of my energy. It also brought me on the path to cherish the energy that I bring in the world, but choosing as well one that I welcome in my life.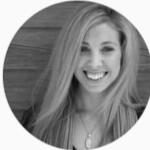 Janie Légaré
Photos credit: Maryam Southam Photography | Website design: Drea Gideon